So I am going to see Prince in a club in San Francisco tonight. AAAAAAAG! I am so excited, I am almost crying. Had to do Prince nails, natch.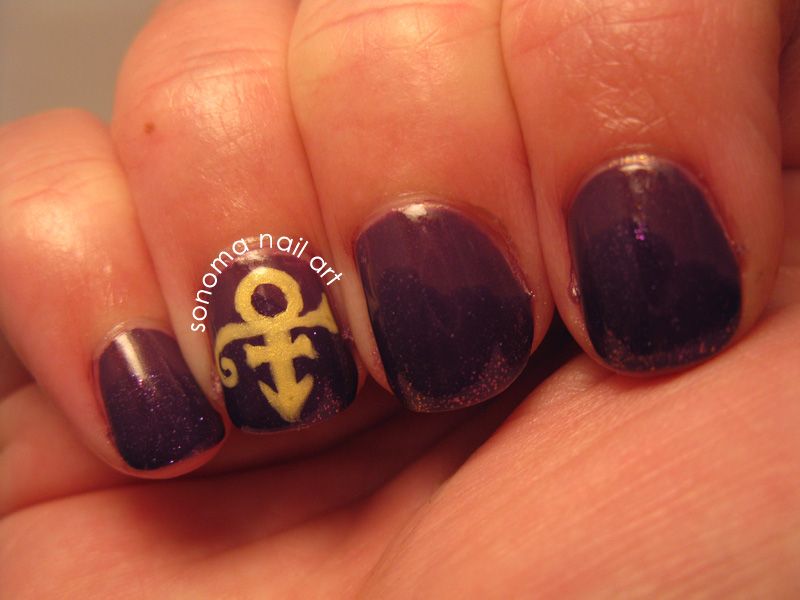 I actually like my right hand better than my left! It's the Prince symbol (done with acrylic paints) over OPI Dutch Ya Just Love OPI and Candeo Colors Anochi Kai.
Here is what I painted with my right hand on my left hand. It is more detailed, but I still like the other hand better. That rarely happens. Alright, time to get my funk on! LATER!!!